We hope you enjoyed viewing our menu and look forward to surprising you with some great food for your important function. Please note that all foods can be altered for allergies. Let us know upon ordering if you have any questions or concerns. All food is labeled for your guests so you won't have to explain everything! We look forward to hearing from you!
A delivery charge on all orders will depend on the size of the order. 
Contact Health Haven Foods for your next party or get together!
Large or totally small, we have you covered!
Call 403.483.3244 or Contact Us
here
.
Hummus


Chick pea dip made with all the freshest ingredients! No cans!
Blended fresh for you and can be made to order in
whatever size you may need.
Decorated or plain. Dip with pita bread, your favourite veggie or crackers.
Use as a sandwich spread, you will love it!
Especially with Mediterranean
hamburgers or chicken!
Plate - Serves 4-8 $15.00 plain $17.00 dressed
(as the picture above)
Medium - Serves 9-16 $28.00 plain $32.00 dressed
Large Party Size - Serves 15-30+ $58.00 plain
$65 dressed
(dressed recommended)

Cream Cheese & Crackers


Mediterranean homemade cream cheese.
Light and fluffy or choose your flavor favourite.
Amazing!
Small (6-10) guest servings $29.00
Medium (10-14) guest servings $39.00
Large (14-30+) guest servings $59.00

Mediterranean Mini Hamburgers
Mediterranean Chicken Bites
Want bursting with flavor? These hamburgers are unlike any burger you have ever tasted.
Filled with parsley, onion and spices, you enjoy these
burgers with pita bread or no bread!
Just squeeze some lemon on them
while they are hot.
As for the chicken, we use 15 different spices and
seasonings on our chicken making it
so tender and succulent.
Pretty sure you have not tasted
anything like it before.
Hamburgers - per dozen $30.00 cooked, ready to go
Chicken Breast Skewers: $8.00 Each -
With veggies $9.00 Each

A supreme variety of seasonal veggies with your choice of dipping
sauces. Ranch, hummus, Caesar, french onion or Mediterranean cream
cheese with cucumber, olive paste and a hint of mint. One dip comes
with your order. Extra dips, $5.00 for 400gm containers.

Small (6-10) guest servings $39.00
Medium (10-14) guest servings $69.00
Large (14-30+) guest servings $99.00

Chicken Wings


Our specialty! Not fatty and full of flavour. You will love em!
$0.75 per wing. Minimum order of 30+
(cheaper on orders of 100 wings or more)
Wings come in flavors of Greek, Salt 'n Pepper, Honey Garlic, Teriyaki,
Hot, Mild and our famous secret spice (hot or mild) crunch!

Shrimp platters come with seafood sauces, mild and garlic heaven.

Small (6-10) guest servings $60.00
Medium (10-14) guest servings $90.00
Large (14-30+) guest servings $175.00

Our Famous 7 Layered Seafood Dip
This dip is made with 7 layers of extreme goodness! Shrimp, crab,
lobster, scallops and fresh veggies with cheeeeeeeeese and more
cheese(8 different cheeses), olives, seafood sauce with a secret base
of ingredients will make this dip a guest pleaser. For those allergic to
seafood, this dip can also be ordered as a 6 layered dip and seafood
sauce is substituted with salsa!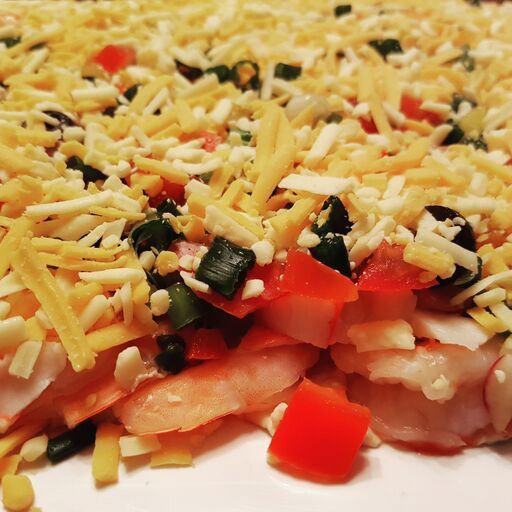 Small (6-10) guest servings $85.00
without seafood $45.00
Medium (10-14) guest servings $140.00
without seafood $80.00
Large (14-30+) guest servings $209.00
without seafood $120.00

*All orders come with corn chips
& stone wheat crackers

Falafel
7 different beans dried, crushed and grounded mixed with spices and
fresh garlic with parsley. A vegetarian's dream. Made crunchy and
addicting. We are sure you cannot eat just one! Best with a pita pocket
opened, break up a falafel in it and pour the tahini sauce over it.
Roll it up and enjoy!
Wow…
These powerful snacks are $1.50 each - Minimum order 20 pieces
See "Salads" for the Tahini Salad that compliment
these terrific tongue teasers.
When ordered with salad, pita bread will also be included in the order.

Kubae- (because we want to spell it that way)



Outside

? Ground whole wheat (bulgur) mixed with pure minced roast
and spices.

Inside

? Extra lean hamburger meat with onions, pine nuts
and secret spices. Perfect for finger foods. We promise you have never
tried anything so healthy and tasty, ever! These balls are not spicy!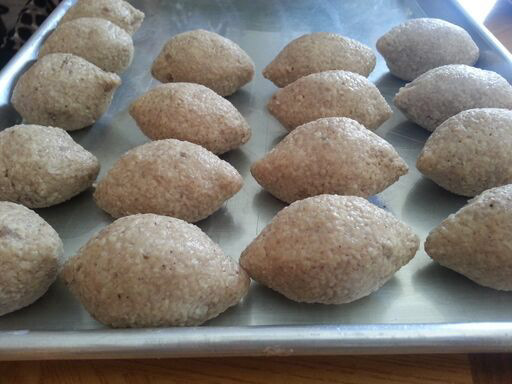 $3.50 each (Minimum order of a dozen)
Served with lemon wedges!
Can also be served with the cucumber
salad or the saltit siti salad!
*See salads below
Perfect with a squeeze of lemon or any of the salads on our menu.
Can also be made in a garlic
yogourt sauce as a meal.

Vegetarian Grape Leaves


(with olive oil)

We use only the finest, not tough, grape leaves. Our stuffing is zingy
with lemon and stuffed with only the freshest parsley, baby chick peas
(oh they are so cute), onions, tomatoes and of course, rice. Once again,
plenty of spices and juices to make them the healthiest little snacks
ever! A vegetarians dream. Best to be eaten cold!
Half platter - $99.00 for 2.4 kg

Full pot including a stuffed pepper, 4 stuffed tomatoes and 4 stuffed zucchinis
Full platter - $199.00 Serves 18+

Cheese Platters & Meat Platters
Deluxe cheese platters filled with 8 cheese varieties.
Deluxe meat platters with a variety
of 8 different meats.

Small (6-10) guest servings $79.00
Medium (10-14) guest servings $109.00
Large (14-30+) guest servings $179.00

Home baked bread

with amazing fillings!
Thyme, feta & olive pâté
Meat pies Spinach pies
Variety Assortment

Thyme, feta and olives with Halloumi cheese
make these baked goods dreamy.
The meat pies are made with
lean ground beef and fresh
tomatoes, parsley, garlic, onions and pine nuts with secret spices.
Our spinach pies are packed with fresh spinach, feta cheese, onions and
fresh lemon with secret spices. We recommend walnuts but for those
that may not like them, we can omit them.
Order a variety assortment of all three and surprise your guests with a different touch of appetizers on your table!

Thyme bread $2.50/each (min. 1 dozen)
Meat pies $3.00/each (min. 1 dozen)
Spinach pies $2.50/each (min. 1 dozen)
Thyme, feta, olive tapenade $4.00/each
(min. 1 dozen)

Pasta Seafood Salad
Our pasta salad is in demand. Our pasta salad can be made with your
choice of noodles. Penne, bow tie or Rotini. Our pasta salad is filled with
creamy dreamy homemade dressing similar to a ranch and Caesar mix.
Full of fresh veggies and Shrimp, Lobster, Crab & Scallops! This salad
can also be ordered without seafood for those guests
who may have allergies.
Small (6-10) guest servings $69.00
without seafood $39.00
Medium (10-14) guest servings $99.00
without seafood $69.00
Large (14-30+) guest servings $149.00
without seafood $95.00

Cucumber Salad
A refreshing and healthy salad. Made with cucumbers and fresh garlic!
Similar to tzatziki but we think it's better! Goes great with the grape
leaves and with Kubae above.
Small- $7.00 (400g approx.)
Medium- $15.00 serves 4-6
Large- $25.00 serves 8+

Cabbage Salad



Two coloured cabbage with a lemony amazing dressing created by us!
You will love it!
Small- $8.00 (400g approx.)
Medium- $18.00 serves 4-6
Large- $29.00 serves 8+

Potato Salad



We can't say much other than, PLEASE TRY! You have never tasted a
salad done this way, promise! This simple salad is not so simple
demanding the most prep time and lots of patience.
Using only the freshest ingredients.
This salad is a must try and we can't wait to hear what you have to say!
Medium- $22.00 serves 4-6
Large- $40.00 serves 8+

Refreshing Veggie Salad



A definite refreshing, boost your immunity, vibrant in both taste and
colour, salad that is lemony and made
with our own homemade dressing.
Again, a not so simple prep time salad to make
but the rewards are great!!
This salad also goes amazingly with Kubae above
and our rice dishes below.
Medium- $22.00 serves 4-6
Large- $40.00 serves 8+

Tahini Salad



A salad made of sesame paste with fresh veggies, garlic and lemon.
This salad was made for Falafel. It is also a great salad that goes hand
in hand with anything edible that comes out of a lake or the ocean!
Small- $11.00 (400g approx.)
Medium- $22.00 serves 4-6
Large- $39.00 serves 8+

Simple Tossed Salad



Unlimited veggies such as romaine and iceberg lettuce, kale, spinach,
cucumbers, radishes, slivered zucchini, carrots, broccoli, cauliflower,
bell peppers, mushrooms, baby tomatoes and sprouts. Salad comes
with your choice of dressing. Greek, Ranch, Italian, Thousand Island,
French and of course we have to save the best for last ...our homemade
dressing like a vinaigrette but hold the vinegar!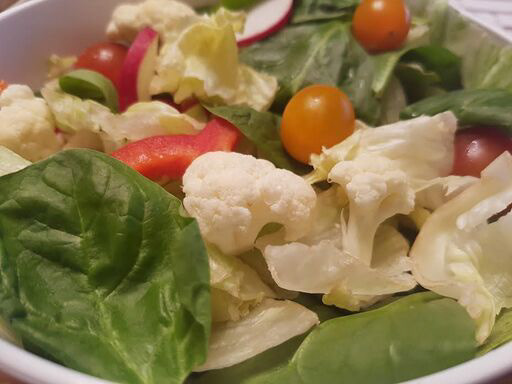 Medium- $32.00 serves 4-6
Large- $68.00 serves 8-12
Extra Large - $98.00 serves 16+

Sandwiches & wraps mixed $80.00 (serves 8-10)
Large $150.00 (12-16)
More or less, just ask!

All sandwiches come with mayo
and mustard on the side.
All sandwiches include only margarine
and/or cream cheese.
Our sandwiches come in varieties of meats and cheeses. Turkey,
Montreal Brisket, Chicken Salad, Tuna, Roast Beef, Black Forest
Ham, Egg Salad, Honey Ham, Sausage, Salami and just plain
veggie. We also use a variety of cheeses including old cheddar,
marble, Swiss, provolone, mozzarella and Borisin Herb & Garlic..

Mediterranean Rice & Lentil Rice



Not so plain rice. Flavor…… Secret spices, almonds and pine nut with
lean ground hamburger meat. Can be made as a vegetarian rice, no
meat! Just as delicious! Best served with roasted chicken or just a plain
side to any dish! The lentil rice, full of nutrients and tasty goes best hot
hot hot with our cold veggie salad on top. A total dynamic duo.
Medium- $21.00 serves 4-6 Meatless - $15.00
Large- $32.00 serves 8-12 Meatless - $25.00
Extra Large- $45.00 serves 14+ Meatless - $35.00

Many others rice dishes available upon request!

Chicken


Roasted / Barbecued / Rotisserie

However you like your chicken, we have it covered. Marinated in our
secret spices make this chicken a must try. We have mastered the
spices that chickens love. Tender and juicy, we promise. Your guests
may never want to leave your house if you serve this.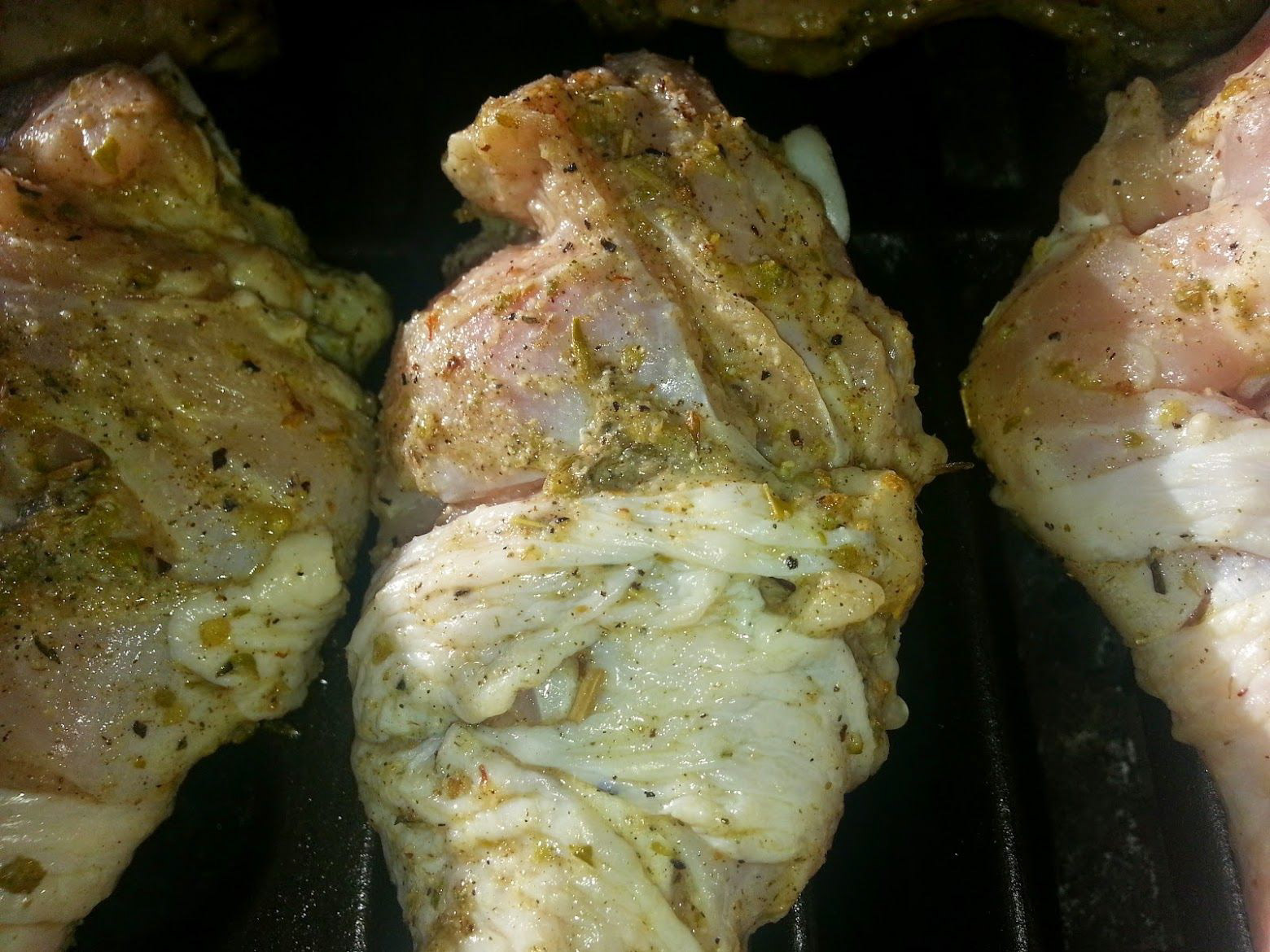 Keep going….



More chicken

..
Whole Chicken Roasted - $22.00
(cut up into 10 pieces)
Roasted, BBQ butterflied chicken breast - $5.00 each
(min. 8 breasts)
Roasted, BBQ chicken legs or full wings - $2.50 each
(min. 12 legs or wings)
Roasted, BBQ chicken thighs - $3.50 each
(min. 12 thighs)

Kabobs



We use extra lean ground hamburger meat in our kabobs with fresh
tomatoes, parsley and onions. Grilled to perfection and served on a bed
of pita bread, you will love these burgers that go great with all rice!
Kabobs are $3.00 each (min a dozen)
Chili



Homemade chili cooking over 8 hours in fresh tomatoes, kidney beans,
top sirloin steak, so many secret ingredients, plenty of beer and wine
and oh, the cheese. The best tasting homemade chili in Alberta, we
hope. This order comes with shredded cheese, chopped green onions
and sour cream. 21 ingredients…...Ready?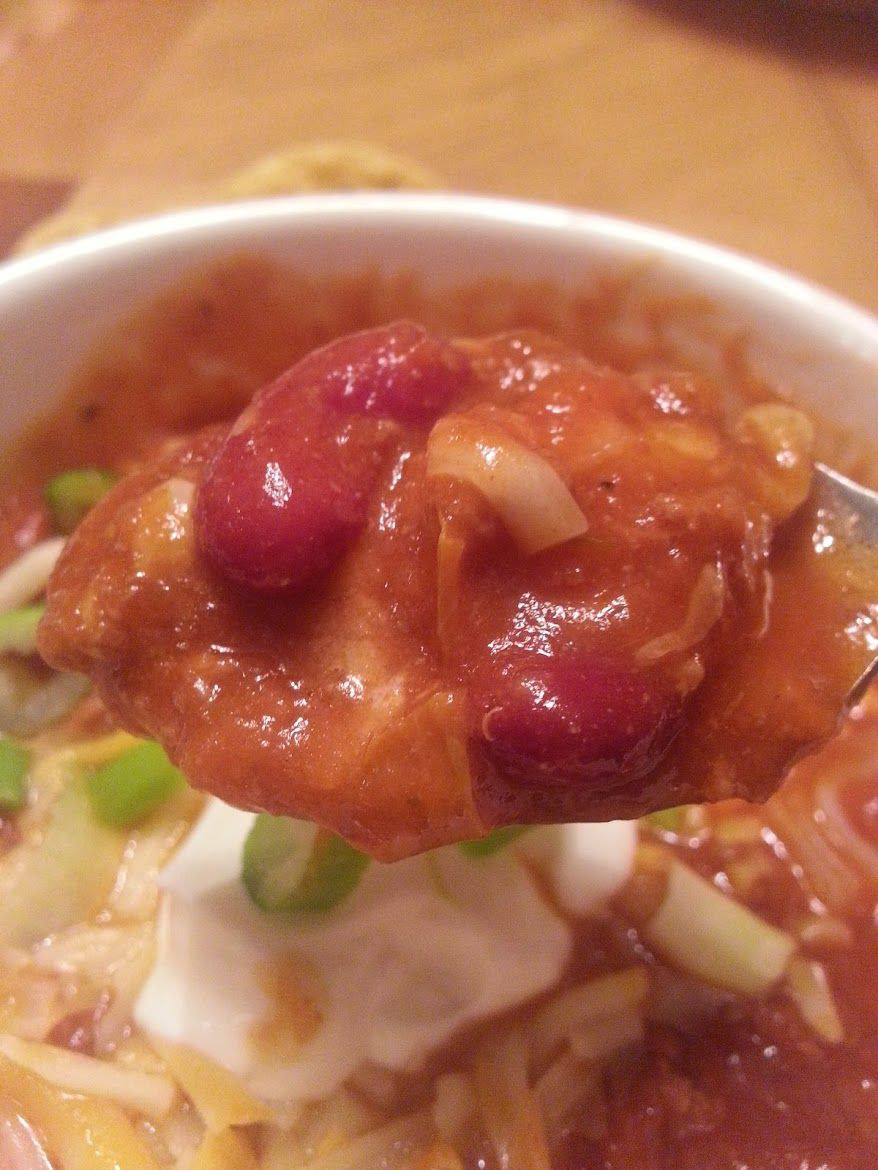 Medium $65.00 serves 6-10
Large $95.00 serves 12-16
Extra Large $155.00 serves 18+

Baked Pasta

Perfect for parties and larger groups! We have our own special spices
and of course, what makes us so freaky, is that we use fresh
ingredients. Fresh is key to this amazing sauce. Extra lean hamburger
meat and 6 kinds of cheese are used to make this Italian splendour,
great! Choose from Penne pasta or bow tie pasta and we will bake you
a tray of this fine meal that not only looks so scrumptiously appetizing
but tastes awesome!

Medium Tray $48.00 serves 6-10 guests
Large Tray $69.00 serves 12- 18 guests
Extra Large Tray $99.00 serves 20+ guests

Steak



We make our steaks so tender, you don't even need a knife. Juicy and
powerful yet perfectly spiced to add zing to your guest table. Aged,
seasoned, BBQ and sliced, ready to serve. We use Top Sirloin steaks in our orders.
Steaks cooked and sliced $15.00/each
Prime Rib



Slow cooked to perfection in the oven for 10 hours. Marinated with
secret rubs and ingredients, topped with fresh onions, garlic and other
stuff...wish we could tell you but we can't, this prime rib will make you
wonder how we did it. We couldn't tell though..
Please contact us if you're interested in serving a prime rib at your next
function. We have options we would need to discuss
including bone in or out.

Desserts..if you think our food above was terrific...here are a few!



Fresh Fruit Salad & Platters


(Seasonal fresh fruit)

Our fruit salad is loaded with freshness and variety in every bite!

Seasonal fruits in the salad include:
Berries such as strawberries,
blueberries, blackberries and cherries.
Grapes both green and red, pears, mangoes,
pomelo grapefruit (very sweet), plums, nectarines,
kiwi, pineapple, peaches, mandarins, persimmon,
cantaloupe melon, honeydew melons, watermelon,
apples both Fuji and gala.

What a delicious mix with no sugar ever added!!
We use an orange blossom
water and a touch of rose water within our mix.
Can add cinnamon if you like!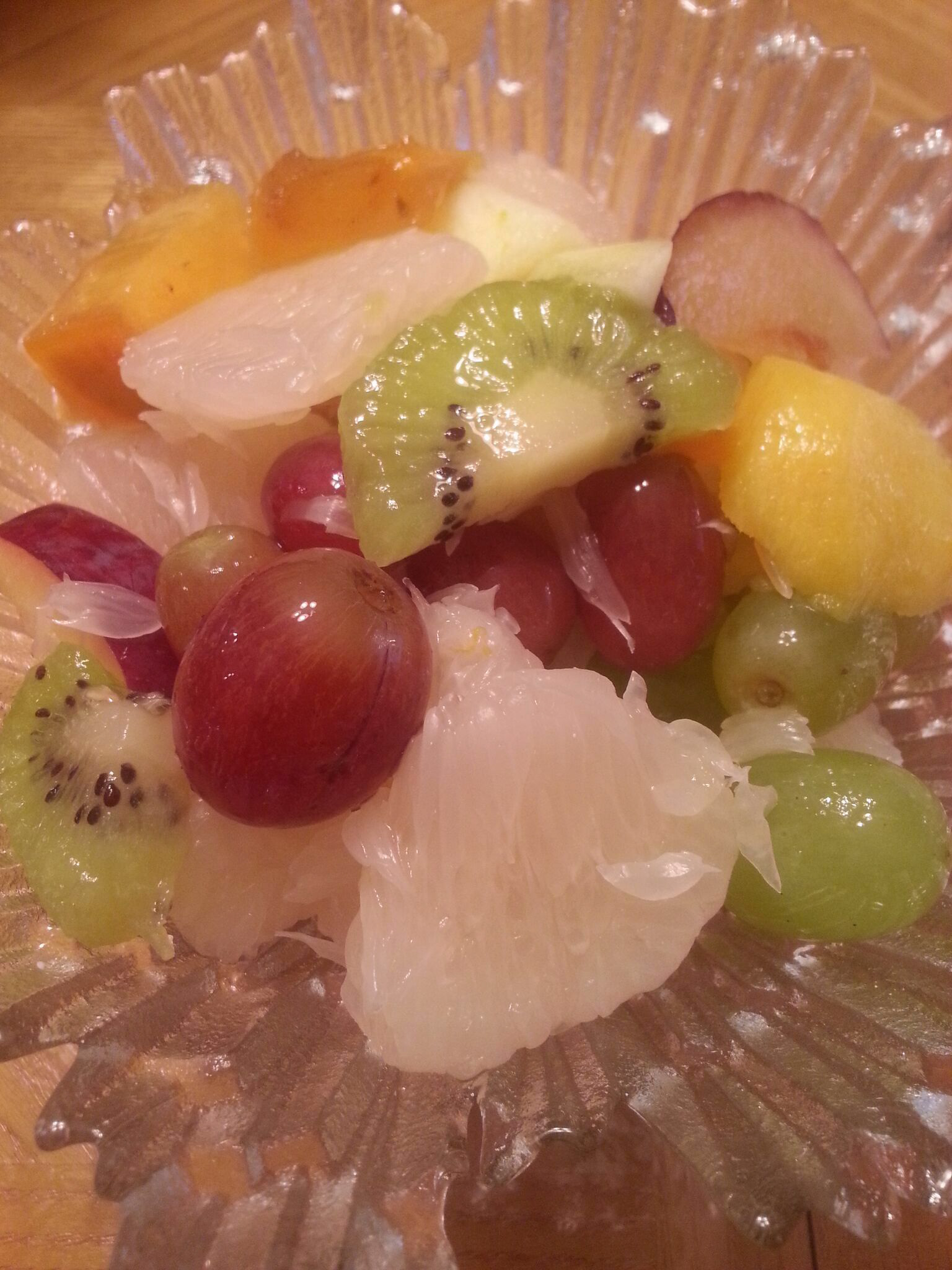 Medium $75.00 Serves 8-12 guests
Various platters $95.00 serves 12-15
Large $195.00 Serves 20+

You pick 8 of your favourite fruits

Mini Muffins & Cookies!



These little tasty treats come in an assortment of flavors such as banana
(seen below), lemon, cranberry orange, chocolate, chocolate zucchini
and blueberries. Cookies come in oat-berry, raspberry shortbread,
lemon, ultimate lemon, gingerbread and apricot. Great sweet fun for
guests of all ages (yes, even the kids)



*objects in the pictureS below are larger than you think*
Muffins all $2.00/each. (min. 1 dozen per flavor)
Cookies all $1.50 each. (min 1 dozen per flavor)

Punch-bowl Cakes



We bet no one would know how to serve one of these delicious messes.
Talk about having all the cake with surprises and eating it too!
Punch-bowl cakes are made of 3 different types of cakes, puddings,
fresh fruit, whip goodness, custards and then do that all over again. Not
too sweet! Delicious! Served from the outer edge inwards, the dreamy
layers of this cake have way too many people talking at once! To
sincerely enjoy, go to your own space,
take a bite of whichever layer
you feel like and have a conversation
with your taste-buds!
It will be the most delicious conversation
you ever had with yourself!
Layered themes available; "lemon/banana",
"tutti frutti", "lemon/orange/pistachio",
"banana/lemon/chocolate", "death by chocolate",
"who said black forest"? & "Whatever is this"?

*All cakes come with a scheduled one on one class
approximately one hour in length
on how to cut and serve it, no need to panic.
Its included in the price! <insert wink>

All punch-bowl cakes $65.00/each
serves 12-18 people
Must be served very cold!

(leftovers are the best)

Rice Pudding



Um, no we are not lame. Trust us when we say, you have never tasted
this kind of rice pudding. Served in the guest's own individual bowl,
these tasty puddings pack more flavor than Mama's rice pudding
you may have once known. These taste nothing like that. We promise.

Taste one, you may not leave any for the other guests. Pearl rice with
special and we mean secret special ingredients topped with cinnamon,
juicy raisins and pistachios,
they are great, cold and satisfying!!
Single Servings $5.00/each (min. 1 dozen)
Almost done! We hope you enjoyed viewing our menu and look forward
to surprising you with some great food for your important function.
Please note that all foods can be altered for allergies. Let us know upon
ordering if you have any questions or concerns. All food is labelled for
your guests so you won't have to explain everything!
We look forward to hearing from you!
Catering orders come serviced or unserviced
meaning if you would like us to stay and service
the food for your guests we can!
The service also includes all set up and take down.
You don't have to do anything but spend time with your guests!

Many references available upon request!

Please keep in mind that Health Haven Foods
can also customize orders
for your event ON a "per head" basis.

We can discuss your function's
needs and help you to create the perfect menu
with a supreme variety of different foods
to offer your guests.
We can always discuss what works
best for you and price it according to YOUR
budget and needs.

Contact Health Haven Foods
for your next party or get together!
Large or totally small, we have you covered!
Minimum 3 days notice please!
2 week notice needed for
events with over 120 guests.

All Major Credit Cards, Cheques, Cash
and Money transfers accepted only.

18% Gratuity charge added to
all orders for catering.

All catering orders must be paid in full
upon invoice

Questions or to place an order?
Call 403.483.3244 or contact us
here
.